Organizer
Thank you for your invariable understanding and support of the activities of the Federation of Japanese Cosmetic Ingredients Associations (Japan Cosmetic Suppliers Association, Kinki Cosmetic Materials Association).
This is the 10th Cosmetic Ingredients and Technology Exhibition Japan (CITE JAPAN) since the first was held in 2003, with 122 exhibitors and 38 titles of the exhibitor technology forum.
As a platform to exhibit the various materials, technology, services, etc. in the field of cosmetics, it has continued to grow with each exhibition. The number of visitors and exhibitors from overseas has also continued to grow proving that CITE JAPAN is now becoming recognized as a global exhibition.
This time, the exhibition space will be expanded using the new North, which just opened this year. CITE JAPAN 2021, where all the companies from industries related to cosmetics gather at one location, is an ideal opportunity for announcing the cutting-edge materials and technologies of Japan's cosmetic industries to the world, under the theme of "Next Step for Cosmetic Ingredients & Technology – The Worldwide New Trend -". I hope you will make use of CITE JAPAN 2021 and look forward to your active exhibition and participation.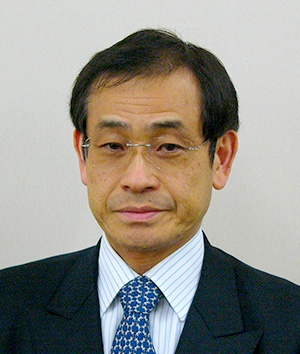 YOSHIOKA Masato
President,
Federation of Japanese Cosmetic Ingredients Associations
I would like to thank the many people who extended warm support and cooperation for the holding of the 10th Cosmetic Ingredients and Technology Exhibition Japan (CITE JAPAN 2021).
CITE JAPAN has evolved as a unique exhibition planned and administered together by the exhibitors who are suppliers and the cosmetics manufacturers who are users. As a result, CITE JAPAN has become a venue where the ingredients, technologies, and services valuable for cosmetics development assemble at one place, and has reached the commemorative 10th anniversary. During the years since the exhibition first started, the cosmetics industry has faced a wave of globalization, and I feel that it has contributed to the industry as the premier occasion for collecting information to advance cosmetics development. I expect that CITE JAPAN 2021 will prove useful in everyday work as a point of deeper and broader contact between suppliers and users.
As the co-organizer of this exhibition, the Society of Cosmetic Chemists of Japan (SCCJ) is also actively working for the further development of the Japanese cosmetics industry through CITE JAPAN 2021. We hope that large numbers of companies and people will exhibit and participate in CITE JAPAN to pioneer the future of the cosmetics industry and lead to its further development.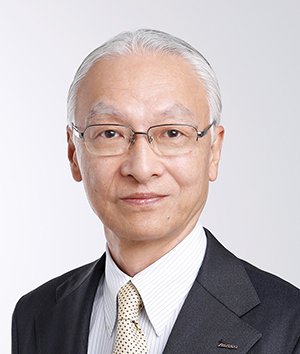 SHIMATANI Yoichi
President,
The Society of Cosmetic Chemists of Japan (SCCJ)