CITE Japan 2017 Welcome Message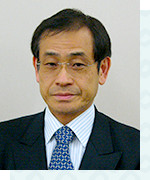 Masato Yoshioka
President,
Federation of Japanese Cosmetic Ingredients Associations
Thank you for your invariable understanding and support of the activities of the Federation of Japanese Cosmetic Ingredients Associations.
The 8th Cosmetic Ingredients and Technology Exhibition Japan (CITE Japan 2017) is the fourth exhibition counting from 2011 when the Federation organized this event for the first time. The number of visitors, the number of their countries of origin, the number of exhibitors, the number of booths, and the number of exhibitor technology forums presented have increased with each exhibition, and it has grown to fill the entire Exhibition Hall and Annex Hall of Pacifico Yokohama. The exhibition has also improved significantly in quality, and CITE Japan is now a global nexus of intelligence on diverse materials, technologies, and services related to cosmetics.
CITE Japan 2017, where all the companies from industries related to cosmetics gather at one location is an ideal opportunity for announcing the cutting-edge materials and technologies of Japan's cosmetic industries to the world, under the theme of "Next Step for Cosmetic Ingredients & Technology." The Federation is committed to further improving the quality of the upcoming exhibition. I hope you will make use of CITE Japan 2017 and look forward to your active exhibition and participation.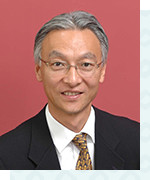 Youichi Shimatani
President,
The Society of Cosmetic Chemists of Japan (SCCJ)
I would like to thank the many people who extended warm support and cooperation for the holding of the 8th Cosmetic Ingredients and Technology Exhibition Japan (CITE Japan 2017). CITE Japan has evolved as a unique exhibition planned and administered together by the exhibitors who are suppliers and the cosmetics manufacturers who are users. As a result, CITE Japan is becoming established as a venue where the ingredients, technologies, and services valuable for cosmetics development assemble at one place, and as the premier occasion for collecting information to advance cosmetics development. The cosmetics industry is facing a wave of globalization, and the exhibition will include global contents as it did in the past.
I expect it will prove useful in everyday work as a point of deeper and broader contact between suppliers and users. As the co-organizer of this exhibition, the Society of Cosmetic Chemists of Japan (SCCJ) is also actively working for the further development of the Japanese cosmetics industry through CITE Japan 2017.
We hope that large numbers of companies and people will exhibit and participate in CITE Japan to pioneer the future of the cosmetics industry and lead to its further development.

Federation of Japanese Cosmetic Ingredients Associations

Japanese Cosmetic Industry Association
The Cosmetic Goods Association of Japan

CITE Japan Secretariat

c/o JTB Communication Design, Inc.
Celestine Shiba Mitsui Building,
3-23-1, Shiba, Minato-ku,
Tokyo 105-8335 Japan
Tel: +81-3-5657-0770
Fax: +81-3-5657-0645
E-mail: cite@jtbcom.co.jp