Exhibitor List

A

Arysta Health and Nutrition Scienes corp
ASAHIKASEI FIBERS CORPORATION / KURARAY CO., LTD / KURARAY KURAFLEX CO., LTD

B
C

THE CHEMICAL DAILY CO.,LTD

D

Discus Japan
DKSH Japan K.K. / Sinerga S.p.A / CIREBELLE Innovative Beauty Wax Solution (Pty) Ltd. / Tagra Biotechnologies Ltd.
DOC Japan Co., Ltd. / Beauty & Health Innovation Co., Ltd.

E
F

Fairway solutions Inc.
Federation of Japanese Cosmetic Ingredients Associations
FUJI KASEI CO., LTD. / FUJI FINE CHEMICAL (SHANGHAI) CO., LTD
Fujikin Inc.

G
H
I

INA TRADING CO., LTD.
Inolex Chemical company
ISP (Japan) Ltd.
Itochu Ceratech Corporation / Sudarshan Chemical lnd. / Eckart GmbH

J

JACKEL COSMETICS LIMITED / LF BEAUTY.
Jiho Inc.
JUTEC CO., LTD.

K

KOKEN CO., LTD.
KOTOBUKI TRADING CO., LTD.

L
M
N

NAGASE SCREEN PRINTING RESEARCH Co., Ltd.
NICHIREI BIOSCIENCES INC.
NIKKO CHEMICALS CO., LTD. / NIKODERM RESEARCH Inc. / BERGERAC JAPON CO., LTD. / IMCD Group B.V. / Solabia Group
The Nisshin Oillio Group,Ltd

O
P
Q
R
S

Shanghai Cosman Chemical Co., Ltd.
SILAB
Sin Jar Acrylic Industry Ltd. / Filler Co.,Ltd
SUGINO MACHINE LIMITED
SUMITOMO SEIKA CHEMICALS CO., LTD.

T

TOSHIKI INTERNATIONAL GROUP
TOSHIKI PIGMENT CO., LTD.
TOSHKI PIGMENT CO., LTD.
TOYO BIO TEC Co.,Ltd.
TOYO KASEI CO., LTD.
Tsuno Rice Fine Chemicals Co., Ltd.

U
V
W
Y
Z

zhe jiang ideal biotech co., ltd.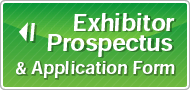 Organized by
Federation of Japanese Cosmetic Ingredients Associations
Co-Organized by
Supported by
Japanese Cosmetic Industry
Association
The Cosmetic Goods
Association of Japan
Inquiry
CITE Japan Secretariat
c/o ICS Convention Design, Inc.
Chiyoda Bldg., 1-5-18
Sarugakucho, Chiyoda-ku,
Tokyo 101-8449, JAPAN
Tel: +81-3-3219-3647
Fax: +81-3-3219-3628
E-mail: cite@ics-inc.co.jp